Bohin Chalk Marker set


Candy Cane Twist pattern


Christmas Cuddler


Cityscape pattern


Winter Twist pattern


Quality notions at affordable prices and quilting patterns for every skill level. Superior customer service and some of the speediest shipping around - that's how we set ourselves apart from all the other on-line quilting sites. Besides, where else can you get purple hugs and moose kisses just for the asking?
What's New:
Welcome!
Be sure and visit our booth if you are attending the Maine Quilts show. Enter the main doors, walk straight ahead and there we are in all our glory! Any orders placed from 7/24 to 7/28 will be filled immediately upon our return.
We're having a little R&R - want to join us? Check out the details of our retreat this fall. We would LOVE to have you! Look here.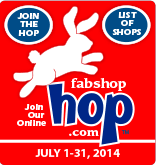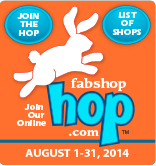 It's our birthday month. We're 15 years old! To celebrate we have put all our Christmas patterns on sale. Start 'em now and you have a snowballs chance in you-know-what of getting it done in time for the holidays...
Is your guild looking for a presentation that is fun and different from all the others? Check out our lectures. We still have a few spots open in 2014 and we are already booking for 2015. We would love to meet your guild. Check here for detailed info. Send us on the road!
Enjoy your visit with us!
bunny hint...where, oh where could a bunny get a little rest and relaxation?
Sign up for our newsletter. Enter your name and e-mail address in the boxes below to receive our monthly newsletter Moose Droppings. Each month we have tips, specials, recipes and much more.
All products made in the U.S.A. will proudly show this flag!